Updated on June 1st, 2023
Car accident attorney free consultation info including what to expect and more
Looking for a free consultation car accident lawyer plus want to know what to expect and what to bring to the meeting, etc?
Personal injury actions mostly arise from automobile accidents. You could claim damages if the other party did not exercise reasonable care.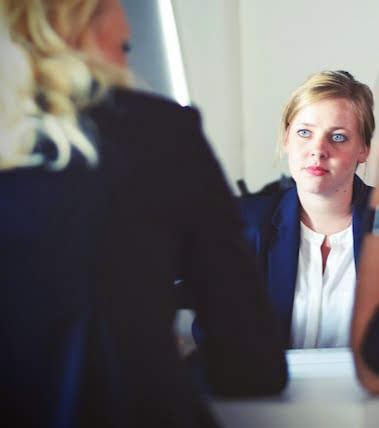 So contact a lawyer after a car accident.
What to expect during a car accident free consultation
Most car accident law practices offer a free consultation with auto crash victims. These consultations offer no obligation advice and case review.
During the initial call and face-to-face meeting, the free consultation car crash lawyer will gather information from you and ask questions.
You can ask questions of your own too.
During the consultation, an attorney for car accidents takes you through the accident to determine how it occurred. They will ask about injuries sustained and how this affects your normal and work life, etc.
The lawyer also looks at photographs of the scene if any, your medical history, etc.
What to bring during the free consultation with a lawyer
During a car accident attorney's free consultation, there are some things you should bring to aid them with investigations and preparing the case.
They include:
Medical records
The medical reports are essential even if you are not done with hospital visits. Bring what you have regarding any medical care you have received since the car accident. They can be used to calculate the part of the cash value.
The police report
The police are a part of car accidents and document and give an official report. It can help determine the party at fault, and other important details, including accident scene photos, descriptions, and any eyewitnesses.
Information from the other driver
During a free consultation with a car accident lawyer, you should share information regarding the other driver. This includes their name, residence, insurance information, car registration, and license number. These are important
details for the case.
Pay stubs
They show any lost wages. This is because auto accidents typically lead to personal injuries that cause lost work time. Some may have to stop working entirely or temporarily, which must be proven and calculated.
Witness information
Witnesses are important in that they help clarify the events before and
after the accident. If available, this information should be provided during the free consultation with car accident lawyers.
Information and letters from your insurance
Information and letters from your insurance company if any should be brought to the meeting and shown to the law firm. They help get some ideas of what may or not be covered.
Some helpful questions to ask an attorney
What questions should I ask a car accident lawyer during the consultation? Here are some that LawsuitBase recommends that you ask:
What's your experience?
Have you handled similar cases?
What should I expect?
What is the expected compensation?
What outcomes should I expect?
How long might the case take?
Who will handle my case?
If my case goes to trial, do you have the resources and the trial experience?
Speak to an auto crash lawyer for a free consultation today!
Ready to speak with a car accident lawyer for a free consultation with no obligation?
Call 855-227-8230 to be connected with one now!
These lawyers handle auto injury cases without a charge unless they win your case.
About the Author
Legal writer & reviewer
Emmanuel is a legal editor and contributor with over 10 years of experience working in the legal field.
He brings the experience that he gained from working with injury law firms on how to gain and better serve their clients and his personal experience as a victim of a car accident.
"I hope that my articles will help you get the information you are looking for."